WITH 20+ YEARS OF EXPERIENCE IN PUBLIC RELATIONS AND BRAND PARTNERSHIPS,
SABRINA LEVINE COMMUNICATIONS

IS A LIFESTYLE AND ENTERTAINMENT FOCUSED PR FIRM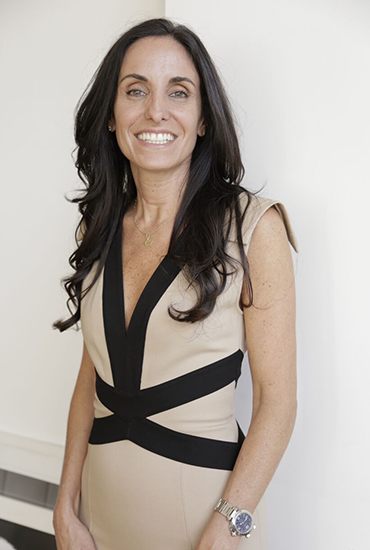 With 20+ years of experience in PR and brand partnerships, Sabrina founded Sabrina Levine Communications, a lifestyle and entertainment focused PR firm. Her vast experience in sectors such as fashion, entertainment, media, food & restaurants, consumer product goods and beyond make Sabrina Levine Communications one of Manhattan's most competitive media and communications agencies. Sabrina has been behind the campaigns for many of the country's most well-recognized brands and celebrities–including the original launch of FIJI water, publicizing brands like AG Jeans, Timberland and Mentos,and creating buzz campaigns for NYC's hottest restaurants and venues. Sabrina specializes in forming partnerships between complementary brands, elevating the value of their efforts and creating further opportunities for awareness and media attention.
Formerly a Partner at Lizzie Grubman Public Relations & Management, Sabrina played a leading role in building the company's reputation for seeking and setting trends. She led efforts to diversify the agency's client portfolio by expanding the Corporate Lifestyle business, and her acute sense for communicating on behalf of clients further strengthened the existing entertainment business. By leveraging synergies and creating alliances between clients, rather than focusing strictly on traditional publicity tactics, Sabrina established herself as a key factor in the company's success. Her passion and strong work ethic have had lasting impressions on clients and executives alike, making her a valuable player in the industry.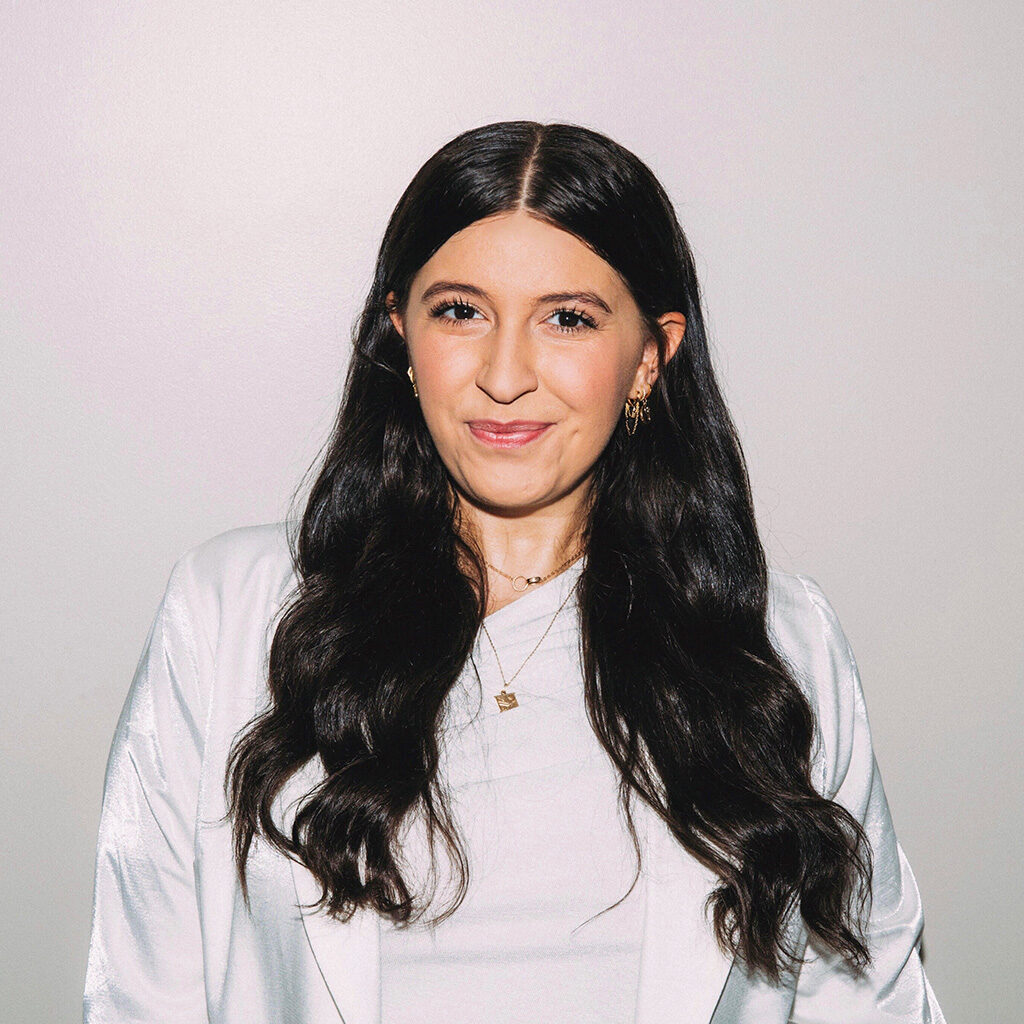 Nicole Waldman joined Sabrina Levine Communications at the start of 2022. She began her career at the crossroad between marketing and public relations through her experience working as a Creative Marketing Assistant at Screenz, an entertainment start up in Tel Aviv Israel. While at Screens Nicole worked with global clients within entertainment, fashion, and reality realms. Nicole is honored to be growing her stake in the Lifestyle PR sphere with SLC.
She always has a smile on her face as she utilizes her strengths in creativity, brand building, connecting relationships, writing, and brainstorming new ideas. Nicole supports our clients through pitching and placing media stories, event coordination, strategy discussion, partnership discovery and connection, social media support, and influencer marketing. Nicole studied Communications and Musical Theater within the Annenberg School for Communication and Journalism at the University of Southern California.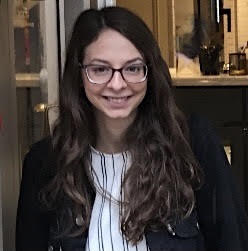 Danielle Dimino joined Sabrina Levine Communications in 2019 as an Account Supervisor. She began her career at Codeword, formerly Knock Twice. There she had the opportunity to learn and grow at a fast-paced startup from an intern to a Senior Account Executive and work with a variety of startups. Her previous clients include Airmega, Keen Home, VRLA, Bareburger, Leesa, Leota, Zappar, Thirstie, Coolbox, Medterra CBD, Feel Good Foods, Ernest Supplies, and Atari.
Danielle has attended numerous trade shows like CES and SXSW with her clients, and has helped plan and execute events from New York Fashion Week shows to tech incubator demo days. Danielle has supported her clients through processes like Fast Company's Most Innovative Companies, Shark Tank, and Good Housekeeping Institute Seals. She helps her clients navigate the changing media landscape with her strong relationships with both press and influencers and her passion for storytelling. Danielle earned her Bachelor of Arts degree in Communications with a specialization in Public Relations from Rutgers University.
STRATEGIC PARTNERS / ADVISORS
A seasoned communications professional, Karen has over two decades of experience. She was at the helm of her award-winning eponymous agency for 15 years, representing clients in hospitality, food/beverage and home/design, to name a few. Highlights include the award-winning launch of FIJI Water and ITO EN Teas®. Selected for PR Week's Forty PR Stars under Forty' she has also been profiled in many industry publications for' her strategic and creative approach to building brands. Prior to launching her agency, Karen was with Ketchum Public Relation. Karen and Sabrina have worked closely together for years, executing award-winning campaigns as a team for countless brands. Karen serves as a strategic advisor for SLPR, focusing on new business development for the agency. She also provides senior counsel for clients upon request. Karen is a contributor for lifestyle magazines; her interviews with newsmakers have been published in numerous publications, predominantly in the Hamptons.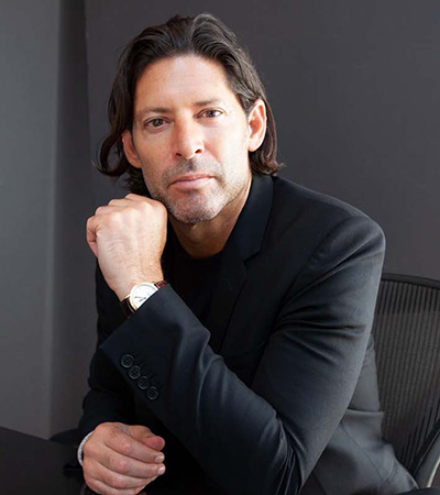 Marc Beckman is CEO and Co-Founder of DMA United. DMA United is a modern business model, in that it is an award winning advertising agency that also provides representation services for individuals and brands. DMA United's Poly-Cultural Platform positions the agency at the center of superior style & design, and extends into fashion, sports, music, technology, and the arts. DMA United's clients include Karl Lagerfeld, Barney's New York, NBA, Pepsi, Council Fashion Designers of America, Russell Westbrook, Wynton Mersalis, Tribe. Film Festival, Major League Baseball, Anthony Davis, and LeSportsac x Alber Elba.. Marc graduated with a Bachelor of Liberal Arts from Boston University, and a Juris Doctorate from Hofstra University School of Law. Marc is currently an Adjunct Professor and Executive In Residence with New York University Stern School of Business. Marc is also Co-Chairman of the NYU Stern Luxury & Fashion Council.
Sabrina Levine Communications strategically defines a unique brand voice in order to produce a successful short to long term communications campaign. The Branding and Messaging strategy will help define, and will be applied to, all client activitie.
With over two decades of personal relationships with long lead, short lead and digital media entities across all lifestyle categories, Sabrina Levine Communications is ideally suited to navigate the media landscape and to strategically place media where it is most effective.
SOCIAL MEDIA STRATEGY & CONSULTING
In keeping with overall brand messaging, Sabrina Levine Communications will define a social media strategy and relevant topics to supplement the brand's goals and activate the target consumers.
BRAND PERSONALITY & PARTNERSHIP
Creating a strategic connection with another brand, or with a celebrity, can greatly accelerate a brand reaching its goals. Sabrina Levine Communications identifies and secures meaningful partnerships that will generate publicity and create a halo effect for clients.
Having been one of the pioneers of Influencer Marketing, Sabrina Levine Communications understands the importance of influencers on today's consumers. We work with our clients to identify the appropriate personalities that will cut through and resonate in a crowded marketplace.
As part of a modern communication matrix, Sabrina Levine Communications can identify business related ventures to support the brand's goals and to further ingratiate with the target consumers.
The modern day impact of experiences in gaining both media and consumers' attention has been profound. For decades Sabrina Levine Communications has been at the forefront of creating notable events that transcend a typical party and register as experiences. From concepting, through identifying the appropriate production partners, on site management and post event follow-ups, the agency will strategically manage the event in keeping with brand goals and brand messaging.